News
SIFA celebrates campus extension
Students, staff and faculty of a charter school in Tiyan celebrated a milestone today.


The Science is Fun and Awesome Academy cut the ribbon today to their extended campus that allows them to service more than twice as many students enrolled in the previous school year.
SIFA Principal, Arvi Bacani says they were eager for the Fall semester.

"Just putting up with our smaller capacity building, now that we have a full-size school and full-size classrooms we're really excited," he said.  "So we definitely needed to double our room capacity. We were just very fortunate that they were able to finish in time for the new school year."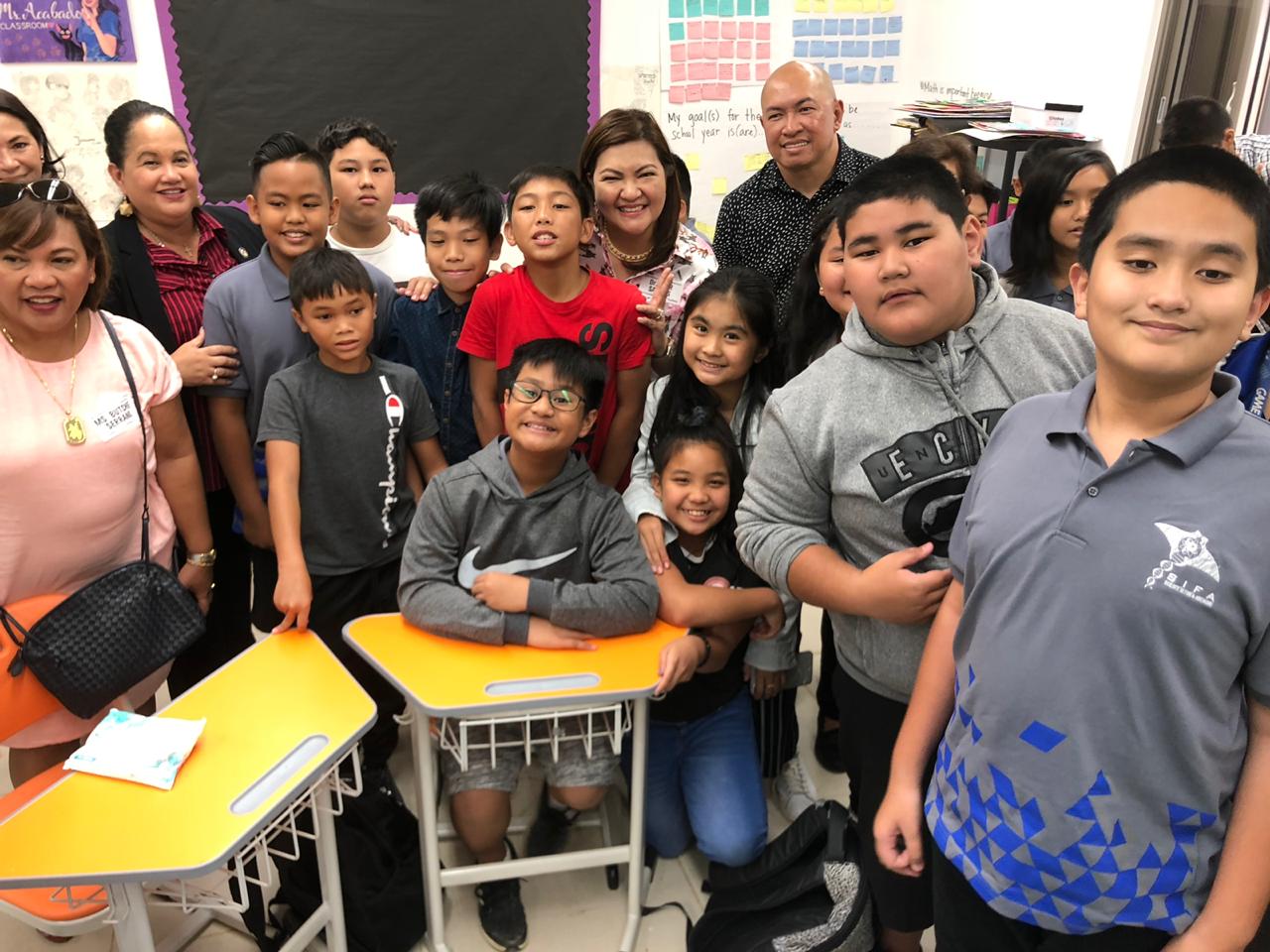 The new expansion features 10 new classrooms designed to be interactive, allowing students to engage one another as the school's curriculum is focused on a project-based learning system. Another addition to the school is the indoor auditorium.

"Now we can actually have indoor assemblies versus outside, you know how mother nature is," Bacani said. 
PTO President and PTO Representative, Paul Tapao says the school is on a continuing path toward growth while nurturing young minds through a creative curriculum environment. Bacani encourages parents who may be thinking of enrolling their child to join SIFA as they move full STEAM ahead with science, technology, engineering, arts and mathematics.