News
I Hagan Famalåo'an Guåhan supporting, empowering CHamoru women
Monday, September 9th 2019, 3:52 PM ChST
A CHamoru women's group is going to use traditional CHamoru systems to empower women, girls and gender-diverse people in Guam. 
I Hagan Famalåo'an Guåhan - the indigenous CHamoru Women's Association of Guam - is working to enhance, promote, protect and foster the well-being of CHamoru women.
Founding members and Co-Presidents Teri Francisco and Jessica Nangauta say having access to saina in the group will provide a perspective that is getting harder to find. Francisco said this perspective can help young CHamoru women navigate unfamiliar waters like motherhood, illness, caregiver burnout, familial conflicts, and other challenging issues.
"We don't have access to a lot our elders, a lot of our elders die younger now and so young CHamoru mothers don't have the knowledge of the skills oftentimes that's needed to support transitioning roles," she said.
Francisco also asserts that in the face of complex social and political issues currently facing CHamorus it's important to gather and discuss how our families are directly affected and in what ways can we support our own development as a people.
She will be part of an indigenous women's panel this Wednesday at the University of Guam. The Dinanan i Hagan Famalaoan Pasifiku - Gathering of Daughters of the Pacific - will bring together women from different indigenous communities like Hawaii, Chuuk, Australia and the CNMI.
Panels like this provide valuable outreach efforts for indigenous women, and Francisco adds that there are holistic benefits to coming together in a feminine circle.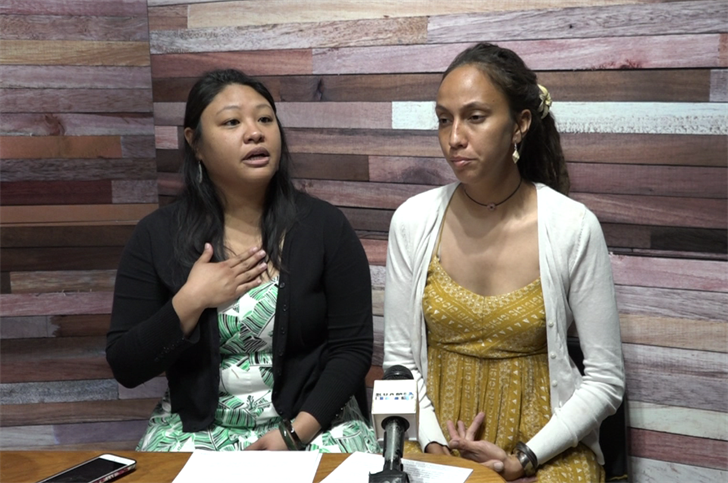 "Very healing and therapeutic alliances and we really want to offer that out to our CHamoru women, sisters and mothers - our youth - and foster a greater sense of empowerment and identity," she said. 
Nangauta tells KUAM part of the group's goal is to assist CHamoru women with resource issues. This will include opening doors to safe spaces that will promote educating and supporting one another.
"We're still here, we're around, we want to make better for Guam, we want to give back to our community, give to our girls," she said. "We want to do fundraisers for scholarships, to support our girls, we want to create bigger sisterhood also help to empower each other in different ways."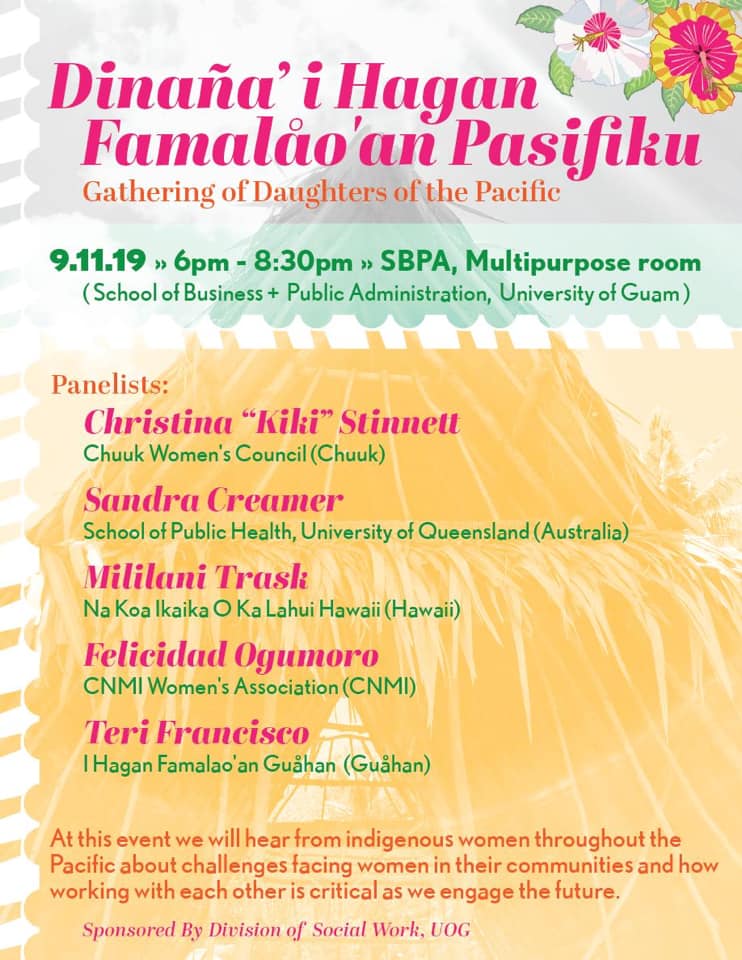 I Hagan Famalåo'an Guåhan's mission statement says it functions on a set of CHamoru systems:
• Magåhet (Truth)
• Ináyuda (Helpfulness)
• Fa'taotao (Treat Others with Utmost Respect)
• Dinaña' (Togetherness)
• Geftao (Generosity)
• Mamåhlao (Conscientiousness)
• Respetu (Respectfulness)
• Inaguiya (To be Loving)
• Minaggem (Softening of the Heart)
• Hulat Maisa (Self-control)
• Minenhalom (Wisdom)
• Inafa'maolek (Cohesion)
According to the group's mission statement, its goal is "to enhance, promote, protect and foster the social, economic, cultural, spiritual and political well being of CHamoru women, girls and gender diverse people" in Guam.
You also can catch the new women's group at Wednesday's indigenous women's panel. The panel starts at 6 p.m. at the UOG multipurpose room at the School of Business.