News
Islandwide Beautification Task Force's Facebook account posts salty comments
The Islandwide Beautification Task Force is known for beautifying the island. IBTF falls under the office of Lt. Governor of Guam Josh Tenorio.
Just recently the IBTF started a Facebook and Instagram account. However not only has the Island Beautification Task Force been posting about their cleanup efforts they're apparently trashing a local business and commenting on Congressman Michael San Nicolas Facebook page.
In response to a KUAM News story about local restaurant KADU's initiative to hire manamko to perpetuate traditional CHamoru kadu recipes, the IBTF posted a comment calling the Mangilao restaurant "Way overpriced!"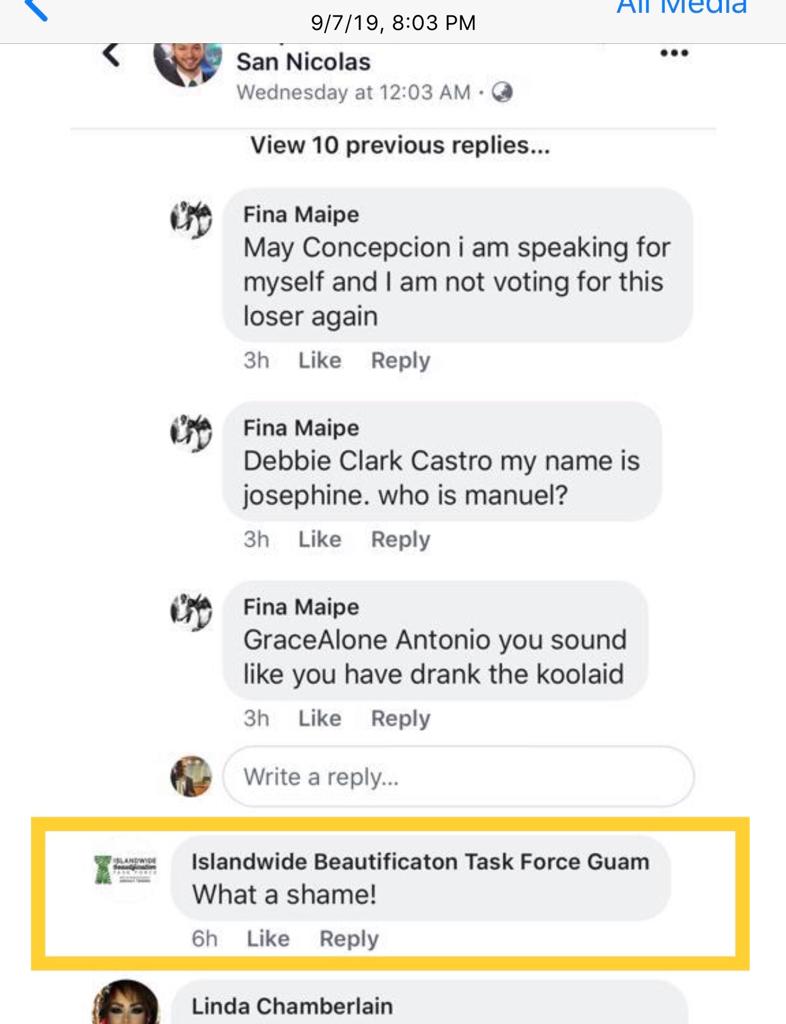 IBTF also commented on Congressman Michael San Nicolas' Facebook page about his response to recent allegations made by his former chief of staff. The IBTF commented "What a shame".
KUAM requested a comment from the Governor's Communications Director Janela Carrera. As we were waiting to receive a response, KUAM noticed the IBTF comment was deleted from our Facebook page. The IBTF comment on the Congressman's Facebook page was likewise deleted.
Minutes later KUAM received the following comment from Carrera:
"There were multiple people with access to the page and we are reviewing the account access. The comments have since been taken down. We will work on ensuring access is limited and that everyone is properly trained on how to manage official social media accounts so that something like this doesn't happen again. None of those posts are a reflection of the official positions of the IBTF or that of the Administration."