News
Father also suing GMH for son's death
Legal action has been filed against the Guam Memorial Hospital and the Government of Guam for damages and the wrongful death of a 5-year-old boy.
KUAM spoke with the plaintiff David Lubofsky, father of Asher Dean Lubofsky.

"I said OK, where do you want to go, keep the mask on, he says 'I want to go to Hong Kong and go to Disneyland', he told me," the father said in tears.
It's some of the last words the Asher Dean told his father while lying on his death bed at Guam Memorial Hospital. Lubofsky, begged his son to keep the respiratory mask on.


"He passed away 12 hours after the last doctor then all of sudden all these doctors come running in with their white coats to revive him," he said. "Thank you I appreciate that very much but where the hell were you all night?"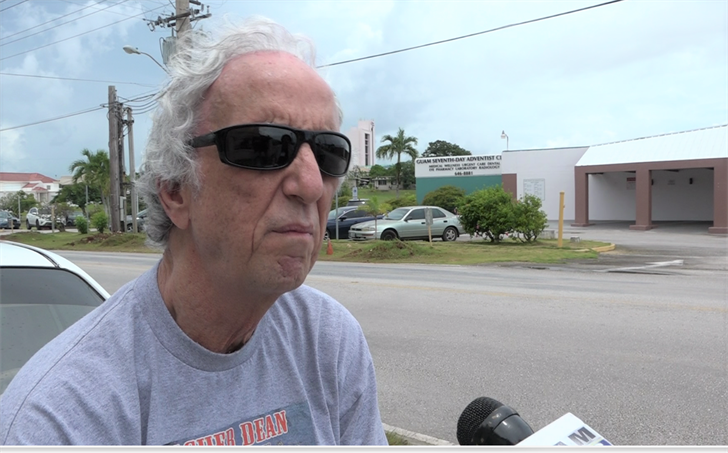 Almost a year later and Lubofsky continues to ask this question and fight for a definite answer on how his son died. He said the reason, amongst many for the death of his son, was because a cultured examine was never conducted.

"I know what the death certificate said Dr. Espinola did the autopsy came back and said he died from a generalized virus," he said. "It's like saying he died from a cold or a flu or something and that's where the frustration lies."

That frustration has brought the father to seek justice for his son and speak out for all other bereaved parents that have or may experience such grief.


"I'm like this," he said while crying, "How can this be?"
That was his response when the doctors told him his son had passed, but these are not his last words.


"So you ask me where I am a year later, I'm right here in front of the clinic," he said. "As far as I'm concerned they are responsible for what happened to my son along with the hospital."

A lawsuit has been filed against Seventh-day Adventist Clinic to appeal Guam's malpractice Arbitration law and quote "hold doctors in Guam accountable."
Also, a government claim was sent to Guam Memorial Hospital Authority and after six months a response was not made. As of Aug. 26, the action was officially filed in court.

"No one cared," he said. "These people didn't care, for sure. Miyago didn't care, for sure. The other guy looked like he wanted to start a fight with me and the hospital should have done a culture. They didn't. This is all medical stuff. The lawyers can discuss it."

KUAM reached out to Guam Memorial Hospital asking if they plan to respond to the claim and say they cannot comment on any patient's history.