News
Ship Repair Transportation Boot Camp yields 21 grads ready to work
Twenty-one participants in the first-ever Ship Repair Transportation Boot Camp celebrated their graduation as new apprentices today, and they all have new jobs. They've been picked up by the Cabras Marine Corporation, and will also continue at GCC to complete their journeymen certification.
It was the perfect combination for GCC President Mary Okada and Cabras Marine president Joe Cruz who got together and came up with the idea. Okada was in search of a new program for GCC to train up a local workforce, and Cruz needed workers for a growing ship repair business.

"Him being an employer and us being an educational training facility, we wanted to find out what we needed, what was our commonality, and so we knew that we could train the students, we knew that he needed a workforce, and so we just worked together, we had our folks devise a plan that would help satisfy our needs and also giving the college an opportunity to train individuals here on Guam," Okada said.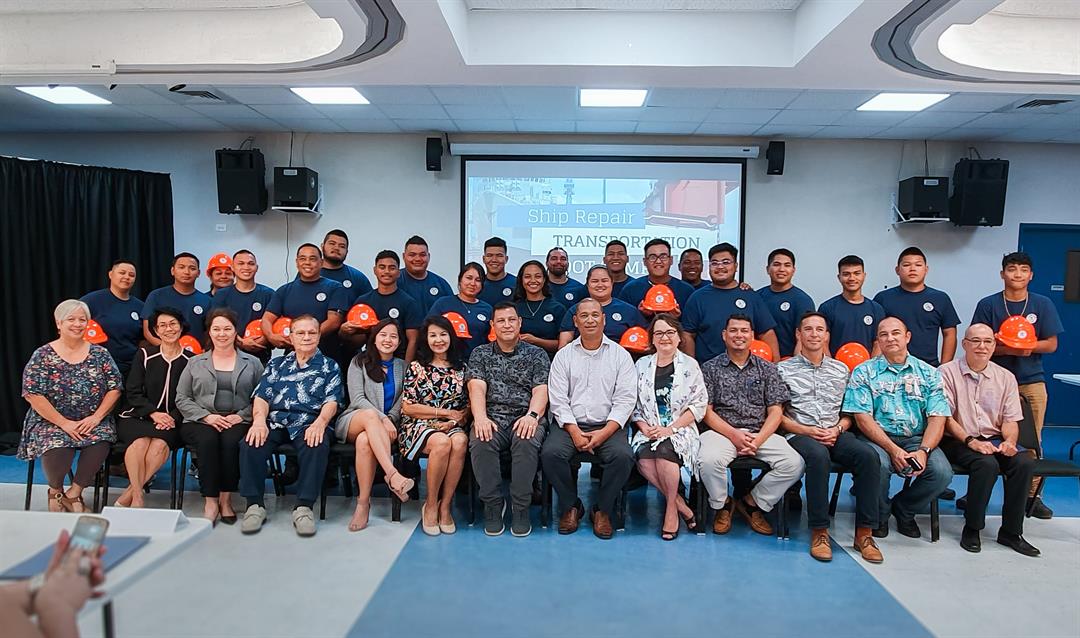 "We have a current workforce of about a hundred skilled workers, but that's not enough," Cruz said. "This opportunity with this new group gives us a chance to increase that number and also to further develop more workers as ship repair needs on Guam increase over time."


With the success of the federally funded 12-week pilot program, GCC intends to begin the next Transportation Boot Camp 2 in the coming weeks.