News
Teen's wish granted to have family with him in Texas for surgery
Once again the Make-A-Wish Foundation is making a dream come true for a needy child. Patrick Arriola, 15, is heading to Texas for a kidney transplant, and he wanted his mom and three sisters to be there with him. 
One of Patrick's other wishes was to have a meal at his favorite restaurant, and McDonald's was quick to oblige him. The 15-year- old suffers from a genetic disease in which his kidneys are no longer growing. He will make the trip soon with his family to a hospital in Texas for a kidney transplant operation. The donor is his step-father Peter Atalig, who was a match despite not being a biological relative.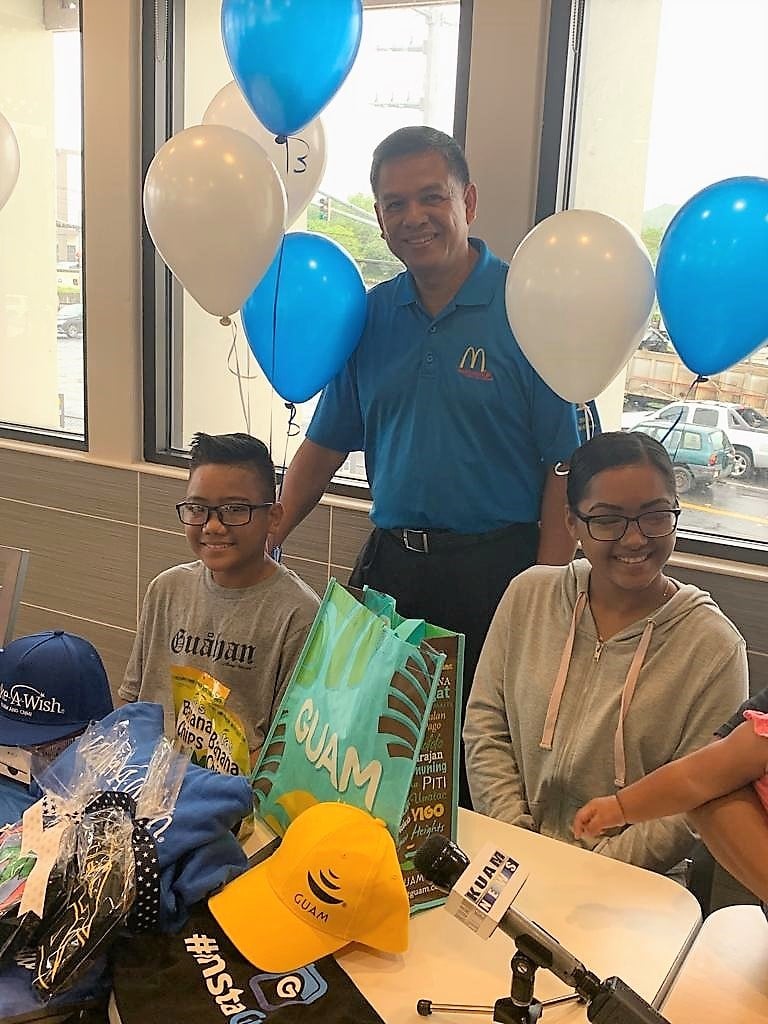 Patrick's mom Rosemarie Atalig said it was a blessing.

"I'm relieved he has a second chance, and we don't have to look no further," she said. "According to all the testing my husband is doing really well and he can still be a donor. My family and especially my husband for doing this for him. I'm thankful for everybody that stepped forward, I'm thankful for all the strangers that came forward to help us, I'm happy that a lot of people has given him the strength to go forward when he decided to give up."
And Rosemarie said a very special thanks goes to the Make-A-Wish Foundation for Guam and the CNMI.