News
Senators strongly support foster care bills
A pair of bills to address the foster care crisis on Guam drew strong support at today's legislative session.
Right now there are more than 260 abused or abandoned children in need of emergency or protective shelter, but the available facilities are typically overwhelmed and lack the necessary space. 
The first measure by Sen. Therese Terlaje, would give Public Health and Child Protective services the discretion to increase the current limit on children who can be housed at emergency shelters. Terlaje sought to lift the cap ahead of the opening of a new 7,000-square-foot children's group home built through Public Health and former First Lady Christine Calvo's Rigalu Foundation.

"The current limit, of course, is twelve, the buildings almost done, its expected to be completed by October," Terlaje said. "They're hoping to have children in there by October and they want to send out the rfp in advance of October so the building doesn't sit idle and so these children don't sit at harm's risk any longer than they need to madame speaker."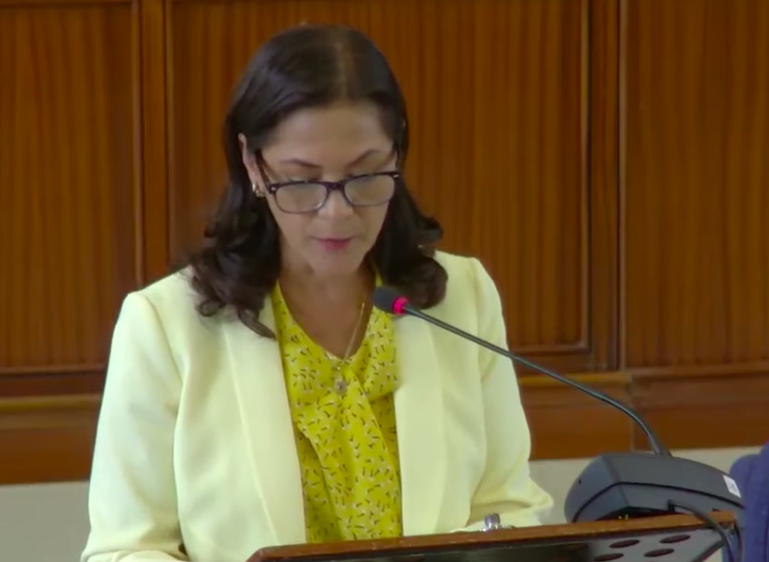 The facility is named after long-time foster care advocate Sister Mary Brigid Perez.
Meanwhile, Sen. Mary Torres introduced a companion measure that lifts the current limit of 6 on traditional foster care homes to address certain common situations of having to split up families.

"Due to the current standards limitations, it's sometimes difficult especially when there's large sibling groups," she said. "As a result there are 128 siblings living in separate placements. There are not enough foster care homes to accommodate them in one home. Director Denorcey described it in great detail, the psychological effect this has on our children."
But Sen. Terlaje reminded colleagues that the facilities aren't the solution to the crisis, they provide remedies she says while they tackle the real issues that are driving the problems of abused and abandoned children.

Session is scheduled to continue tomorrow with possible discussion on the Fiscal Year 2020 Budget Bill.