News
Clear the Shelters: Roque Martinez
The KUAM Careforce joins NBC for the "Clear the Shelters" Pet Adoption Campaign.
All week long, our Sabrina Salas Matanane introduces you to families that have adopted pets from GAIN in Yigo.
It's hard for anyone to TKO a champ like Roque Martinez, but a little pup at GAIN's shelter in Yigo took his breath away.

"I've always had a soft spot for animals," he said.

It was early last year, after the death of one of his oldest dogs, that Roque and his daughter went to the GAIN shelter in Yigo

"Once she held her Katsu was only eight weeks at the time so a cute little puppy," he said. "Once she met her and had her in her arms I think she was set in taking her home."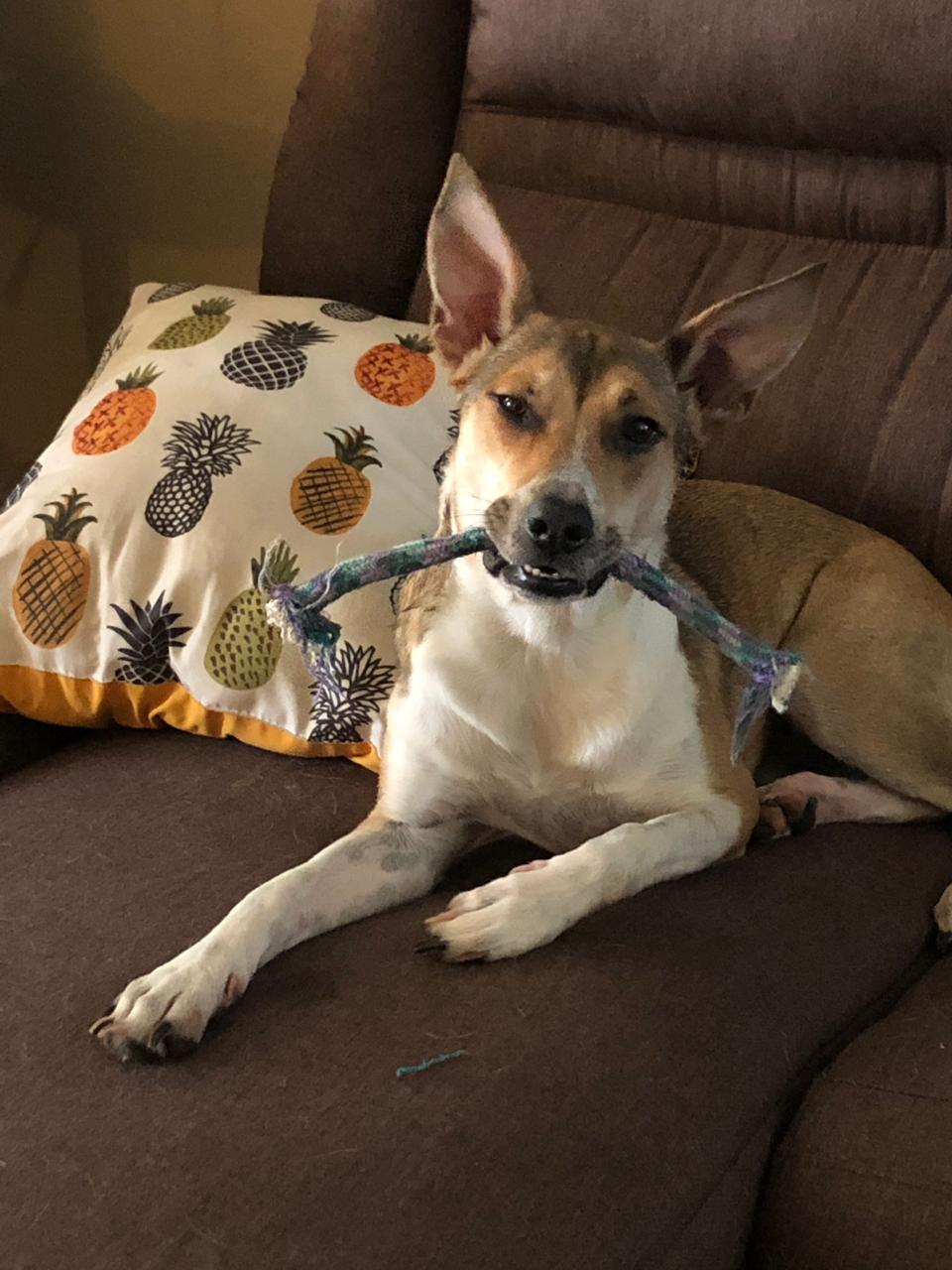 About a day later Katsu had her furrever home.

"She's got so much personality," he said. "She has this sweet side to her she's like the sweetest thing and then there's times when she's the naughtiest thing there's times when she gets this personality that just we can't help but lover her so much. She drive us crazy at the same time, man, she makes us love her a lot."

A crazy, cuddly, caring canine that Roque says you can have too if you give GAIN a chance.


"People are looking for that lifelong pet or family pet man there's so many dogs and kittens up there so just go check em out save," he said. "It's a whole other feeling to know you saved an animals life. We don't know what's going to happen to them it's satisfying knowing that you saved their life, like her I'm sure she's happy for us as much as she drives us crazy we're happy to have her and save her life and so many other animals to be saved."
KUAM is partnering with GAIN to help find our furry friends special homes on Saturday, Aug. 17. Patrons of the GAIN Shelter in Yigo who adopt a pet on this day between 10 a.m. to 3 p.m. will be treated to free refreshments and giveaways including gifts from Fetch and Monalicia Professional Dog Grooming.