News
GDOE students greeted with high fives on first day of school
It was back to school for thousands of school children and students were given a high five from Guam's Five-O.
Students were all set for the first day of the new public school year and as they stepped onto the school grounds, they were welcomed back by members from the Guam Police Department, Guam Fire Department and National Guard.
This is in part of the law enforcement's High Five Program, and the Guam Department of Education invited the officers to join them this morning.

"We realized that when kids come in and they see people in uniform they have a more immediate response and want to see what's going on and are interested to see who these people are and what's going on more than any of us," Superintendent Jon Fernandez said. "So we thought this would be a good idea to just have them join us. And you know show the community support on the first day of school."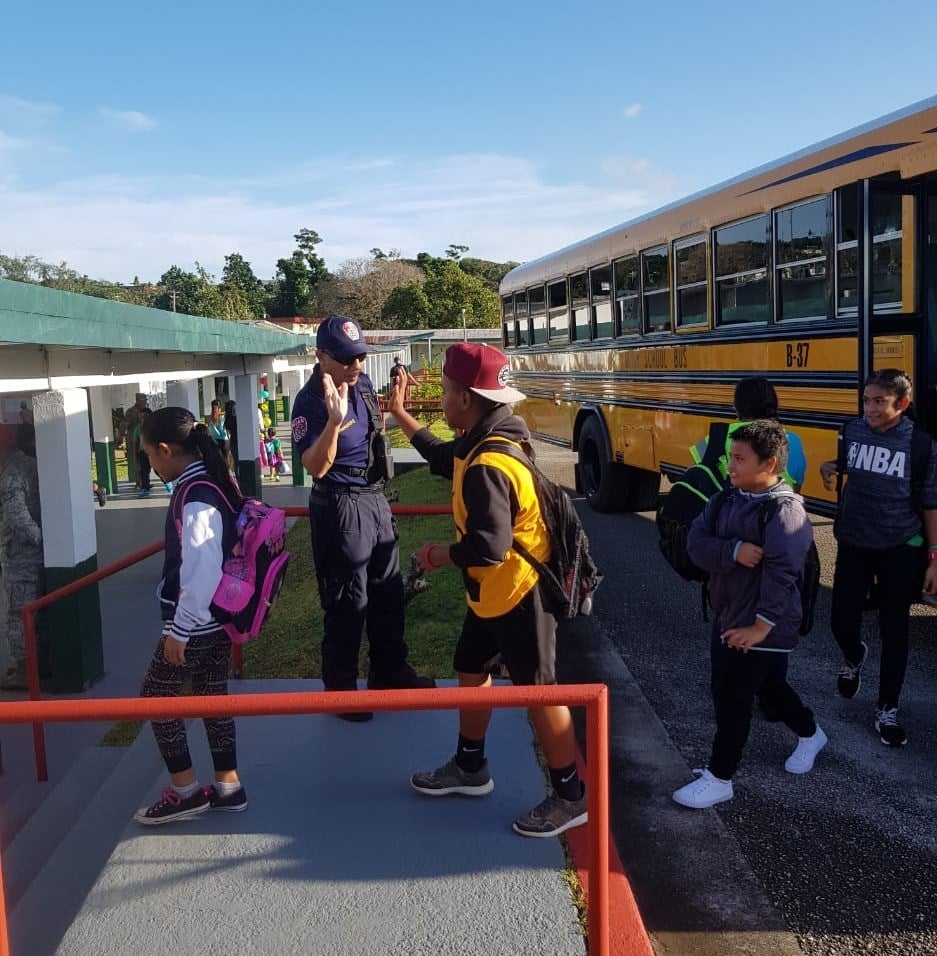 It began early this morning at around 6:45 a.m. for high schools. Middle and elementary schools began their morning greeting closer to 8:30 a.m. Fernandez said they've been monitoring schools along the way.

"And so far so good," he said. "You know, first day is always kind of nervous kind of jittery just like the students are to make sure that everything goes kind of smoothly as people come back from the summer and you get a lot of parents visiting the schools and so forth."

As Fernandez made a stop for lunch at Okkodo high school, he said so far into the school day, there have not been any reports of major issues with any of the services.
In Dededo, Okkodo High School Principal Begona Flores told KUAM that students were eager and anxious to get to class.

"It's very exciting and it's always busy, one of the busiest one," she said.

A busy full day of class and the start of a promising and productive school year. Welcome back, students.