News
Clear the Shelters: Vangie San Nicolas
The KUAM Careforce joins NBC Universal Televisions across the country for the "Clear the Shelters" Pet Adoption Campaign. We've partnered with our local shelter Guam Animals in Need to help find our furry friends special homes this Saturday. As part of the effort starting today and the rest of the week we are sharing stories of those who've given pets homes and also will share you can adopt a pet.
Cats have been in Vangie San Nicolas life fur-ever

"Since I was a little kid at home but my mother would always find out," she told KUAM.

In total she has five cats: Soapao, Bayview, Sassy, Smokess which are rescues and Twinkles which she adopted from GAIN after visiting the shelter with her daughter nine years ago. Apparently, he was a Purrrfect match.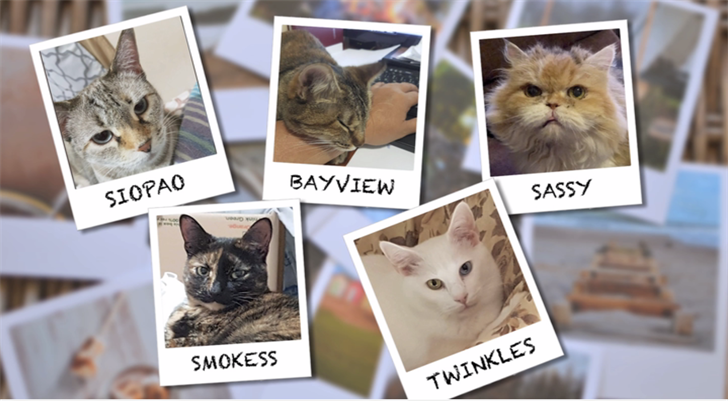 "We went there and cats and dogs they know their owners and that is true you can go and you'll see a bunch of animals but the ones that come to you that's the one for you," she said. "And that's what happened with Twinkles."

Neow aside from her fetish for felines, she's just as crazy for canines,  Vangie has six German shepherds and three dogs she rescued. Sounds like a doggone hectic household but with patience and supports everything's paw-some.

"Love alone is not going to let that animal live to its fullest potential," she said. "It really it's a great thing to do adopt an animal but it's not an accessory by any means. It's not a flavor of the month it's not the well my friend has one ill get one too. This is a lifetime responsibility for the animal and if you can have the support system of your family to help you with that both you and the animal will benefit from it."


KUAM is partnering with GAIN to help find our furry friends special homes on Saturday, August 17th. Patrons of the GAIN Shelter in Yigo who adopt a pet on this day between 10 a.m. to 3 p.m. will be treated to free refreshments and giveaways including gifts from Fetch and Monalicia Professional Dog Grooming.