News
Barrigada library closing its doors, converting to government archival center
Guam's first archival center is going to be established. Julius Santos has more on the Guam Public Library System's initiative to establish a centralized location for all government documents.
After 49 years of being open to the public, the Barrigada library will be converted in an archival center for all federal and local government documents. The main branch in Hagatna is the depository for the documents but Guam Public Library System Acting Director, Arlene Santos said the task has outgrown the facilities capacity.

"Government departments expand, there's more and more documents, most of them are now in boxes and not available to the public," she told KUAM News. "I needed to find a home for these documents so that people, individuals out there can have access when they're doing their research or just wanting what happened, when, you know. I found that Barrigada library could be, you know, the answer to opening an archival center so that we can have a home for these documents."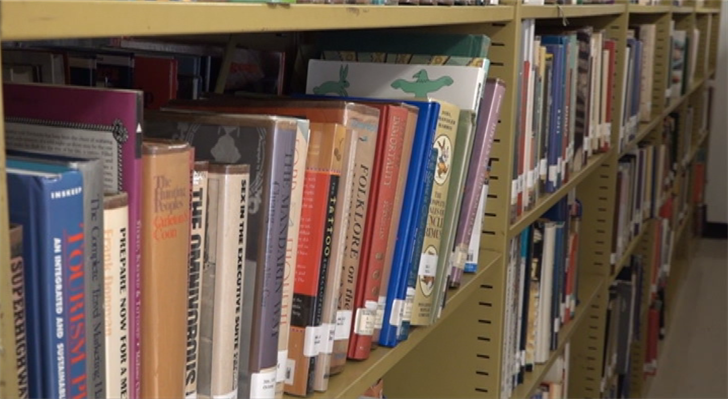 She says the need for more space is critical because the conversion of hard copies to electronic copies is a meticulous process that cannot keep up with the pace of documents being submitted. Her next move is to coordinate with the different agencies, companies, and organizations who submit documents to pre-scan and submit both hard and soft copies.

Santos said it's centrally located and its proximity to the main branch as well as Guam's institutions of higher learning are key factors in her decision for the conversion. Another contributing factor is that the main use of the library has not been for access to books.

"We found that the use of the library was more for the electronic part of the library, you know, the use of computers, so people that maybe didn't have access to computers were using the library for that."


Santos explained that computer access will still be available for the community and that there are branches also in Merizo, Agat, Yona, and Dededo. Info on days and hours of operation is available by calling 475-4754.

"Coming soon will be a bookmobile," she said. "That bookmobile will be going from village to village so it really wouldn't take away from the Barrigada library access, you know."

The collection of books in the library will be transferred to the bookmobile and the other branches.
The last day for community access to books is Aug. 15.