News
Latte site bulldozed in a different era, does that make it OK?
It was bulldozed during the Cold War - that's what the Navy says about a Fena latte site that the local Historic Preservation Office wants to put on the national register. 
It was before federal and local laws protecting historical sites on Guam were in place.
That's the response from the Navy to a KUAM News inquiry about an ancient site recently discovered by Guam State Archeologist John Mark Joseph at the Navy's weapons storage base at Fena Lake.

"It happened in 1949, so it wasn't just like in recent time," acting State Historic Preservation Officer Pat Lujan said.
We asked Lujan - if the Navy bulldozed latte sites before laws protecting historical sites were enacted - does that make it OK?

"Well it doesn't make it OK, but again that's a different era that we are in today," he said. "If they were to do that now we have both federal and local laws to back us up to do something about it."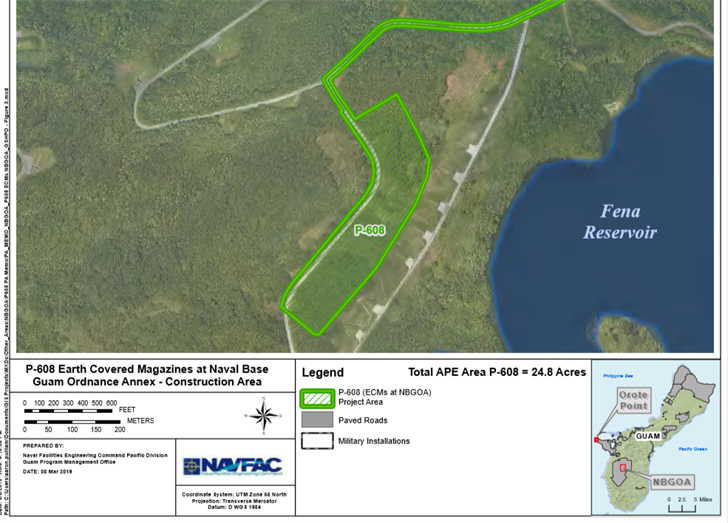 A letter from then acting SHPO Richard Ybanez to the Navy insisted not only did the Navy miss a significant latte site--almost 800 years old in five different studies of the Fena base spanning decades--but the Navy also bulldozed part of the site.
The official word from the Navy - "one latte set shows disturbance" from construction was carried out during the Cold War before the National Historic Preservation Act or other Federal or Guam cultural resources protection law was in place."
Lujan meanwhile could not confirm if the west Fena latte set would eventually be cleared from the area as part of the "data recovery" process laid out in the programmatic agreement, but he did say that his office will push for preservation.

"We'll definitely be involved in it and have mitigation and express the desire to leave in place and if there's any other options to fulfill what they need to do, then we can work with them on that," he said.

The public comment period for Programmatic Agreement memo P-608 is open until August 5. P-608 is the designation given to the weapons storage magazine project design studies at Fena - or Naval Mag as it's commonly called by the military, Orote point and Naval Base Guam.

"Obviously that's a very secured area because of what is being stored there but because of the richness of what is possessed there, any type of future projects is going to require a lot of archeological work and a lot of study even before they do anything," Lujan said.

The Navy says they look "forward to collaborating with the Guam SHPO to develop preservation options and to respectfully investigate an ancient village in the Fena area in accordance with the 2011 Programmatic Agreement."