News
Foster parents want child limit lifted to keep siblings together
Guam is facing a crisis from a lack of foster homes for a growing number of abused and neglected children. Senators today listened to emotional testimony on a bill that would ease the rules, and provide much-needed help for an overburdened system. 
It's been more than 20 years since the current foster care regulations became law, and the number of foster families has not kept pace with the number of children needing them. There are more than 250 foster kids and just 33 licensed homes.
Foster parent Helen Middlebroke testified during the hearing.

"You don't even need to do the math to know that we have a crisis, and when you have a crisis you don't make it worse by limiting your options with rules that make it more difficult to solve the problem," she told senators.
She's talking about the current limit of six children per home, biological and foster. She and Bethany Taylor of the Harvest House believe its too limiting. Taylor has six children, three are foster kids--brothers, who have a sister that can't live with them because Taylor's family is at the limit.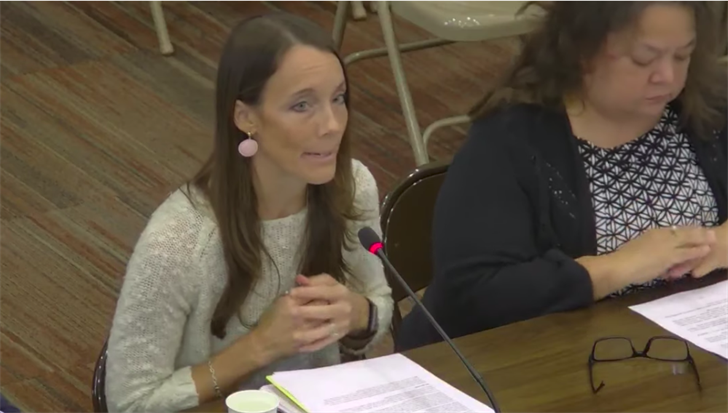 "My three kids have experienced a home, but her as a 13 year old experienced a year and a half in a mental health shelter," Taylor said. "Our family has made it very clear to CPS, the shelter, and the court that we want her. She has a strong bond with her biological brothers, she has a strong bond with my own children in my home, and she's requested to live with us."
Both support the bill which would give Child Protective Services the discretion to exceed the six child limit.

"On Guam we have big families," Middlebrook said. "And as those of you from large families know, the rule in a large family is: What's one more? Somehow in a large biological family we manage, large foster families can manage too."
"We take the most severe, the dirtiest and the abused, we take them all," Taylor said. "We always say yes. We have six total children in our home but CPS has still called on us for those emergency placements with our family because they have no one else to call. we always say yes. Cps is already bending the law to allow us to care for them, so we prefer to adjust the law, so we can help support the law."
Advocates believe the added flexibility is needed to help an overwhelmed cps, and increasingly the children of broken families...

"It's heartbreaking, after 10 years of doing what we do, because every child matters to us," Taylor said.