News
Safe Haven Pregnancy Center helps those who feel overwhelmed
As GovGuam moves forward in recruiting a doctor who is able to offer abortions as a choice for women and with a recent prayer rally held, a nonprofit organization is hoping to help women with pregnancy decisions. 
Safe Haven Pregnancy Center Director Jen Nauta says the idea for such a center was berthed about 17 years ago when she found out she was pregnant.

"I just thought to myself, what am I going to do? I already have five children, I'm barely making ends meet, I'm already on assistance," she said. "And I just thought my only option, was abortion. And that actually was the only option I was given when I went to the women's health clinic."

Nauta said she was fearful and scared and didn't know what to do.

"I was tormented with, what about my other children I chose to have? What about this one? Could I really make it and make ends meet? My children were very small and young at the time," she said. "But I remember going to my appointment and seeing the heartbeat on the screen and it totally changed my mind."

She says she asked God to help her and give her strength. And he did. She remembers clearly how she wanted to help other women and girls who were going through the same thing after she had her baby.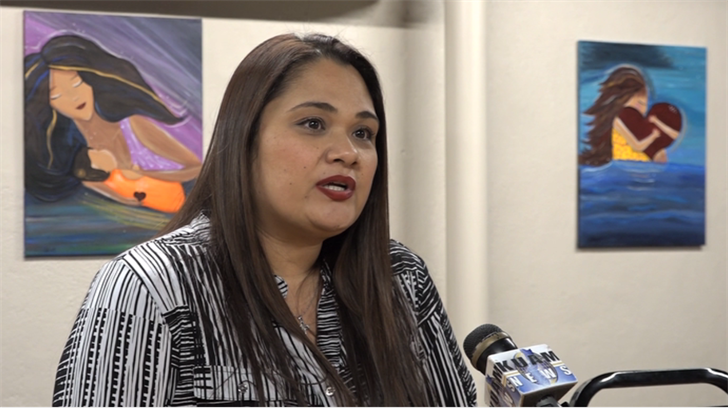 "What a blessing she was and I think that was when it was birthed in my heart, back then when I wished I had more help, not just one option but many options," she said.

Located in Asan, at the old Harley Davidson, Safe Haven has been open for a little over a month. The center named after her daughter who she had 17 years ago.

"We've had many come in, many call," she said. "We get a variety of some who have a lot of children already and the assistance they are getting is not enough, so they come in. We have some that are minors and maybe the parents aren't sure what to do or how to go about the pregnancy."
The center offers adoption referrals, post-abortion recovery counseling and:

"We offer free pregnancy tests, in a couple of months we should be offering free ultrasounds, we have our Points to Success program, where they come and learn about their pregnancy, childbirth, labor and delivery, postpartum care," she said. "Because even after they give birth we want to be there to support them and so we offer classes on those, we will be offering classes for GED tutoring."

She says Safe Haven has advocates that men and women can talk to, especially those who may feel overwhelmed and don't know exactly what to do in their situation.

"We like to call them advocates because they're advocating for the couple or if you're single," she said. "It's somebody you can call and say, hey, I'm having problems with this or I need somebody to talk to about this."

Nauta would like the island community to know, there is a place you can go to.

"If you aren't sure what to do next when you find out that you're pregnant or maybe you don't know if you're pregnant, maybe you're wondering what's going on," she said. "Come in or call us...we're here for them."

The Safe Haven Pregnancy Center is open Tuesdays and Thursdays from 10 a.m.- 5 p.m. and on Saturdays from 1 p.m.- 5 p.m. To find out more information, you can call 969-HOPE (4673)or if you wish to donate gently used baby items, supplies or maternity clothes, you can e-mail them at: safehavenguam@gmail.com.