News
Local, federal agencies talk disaster preparedness
Continuing our coverage on disaster preparedness we spoke to officials at the 2019 Typhoon Pakyu Workshop.
FEMA Lifelines, assumptive emergency scenarios, and response and recovery timelines are just some of the issues discussed today at the Sheraton Laguna Guam Resort. Office of Civil Defense Administrator Charles Esteves says the participation from Homeland Security and Civil Defense's federal, military, and private sector partners are going well and he's excited to implement a new security measures training program.
"We want to work with our local law enforcement agencies to train private security companies," he said. "There's specific tactics, techniques, and procedures and security considerations when doing security for emergency or disaster event that are separate than your standard security type of operations."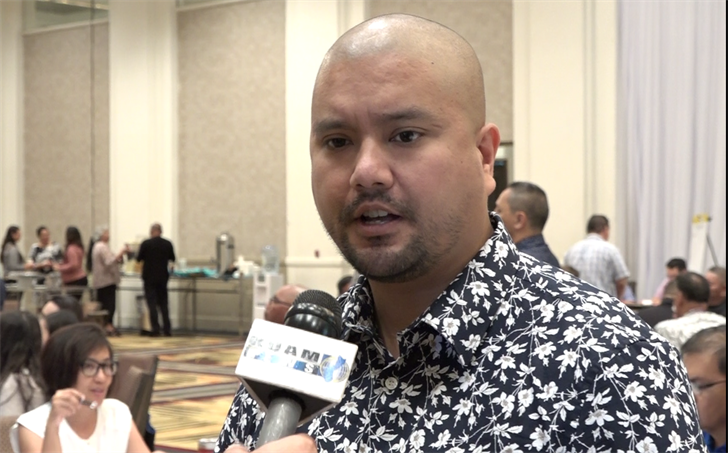 One major assumptive emergency scenario brought up during today's workshop is the potential loss of access to Guam's main source of products and goods, the Port. According to Port Authority of Guam chief planner Joe Javellana, the port is a hub for distribution to over 500,000 people in the region.
"If we lose access to the port and you're looking at the bridge that goes into the Port, the one in-between Piti itself, the main island, going to Guam Power Authority, if we lose that bridge access that would cut off the Port from the rest of the island," Javellana said. "We've actually on several scenarios on how we can be able to prepare for that type of situation."
One scenario is via commercial and navy vessels to ferry Port employees and stakeholders back to the main island of Guam. Javellana says that Port restoration has always been a main priority in terms of restoration after major catastrophic events.
FEMA IMAT Response Division for Region XI team leader Teresa Serata says she's very impressed at the involvement and work ethic of the participants of the Pakyu workshop. Serata says that FEMA's role is to coordinate with the different task forces in order to streamline any support that is required of them via the newly established FEMA Integration Team.
"They serve as liaisons officers for us in case there's an emergency event. And they also will with whatever training needs that they have and let us know what the requirement is," she told KUAM News.
Serata says FEMA's Integration Team is important because they act as an advance team for the agency, especially in terms of communications between the local and federal government.
"It's very helpful because everybody knows each other. You don't want to build a new relationship in the middle of a typhoon. You want to already have established relationships, that way you can already hit the ground running and assist. You develop that trust and it makes it that much easier to get the job done to support the survivors of Guam," she said.