News
With no provider, GovGuam seeks doctor to perform abortions
Wednesday, June 12th 2019, 4:55 PM ChST
Bureau of Women's Affairs head Jayne Flores tells KUAM News she's set to begin the search for a doctor who will offer abortions as a choice for women.
"My first plan is going to be to contact Planned Parenthood," she said.

After the last abortion provider - Dr. William Freeman - retired last year, there isn't anywhere for women to terminate pregnancies on Guam.
While there are efforts to bring a doctor who performs abortions to Guam, opponents of abortion say GovGuam should be focusing on other priorities.
The numbers show there were 102 abortions performed on Guam in 2018. According to stats from Public Health, 1,002 abortions have been performed on Guam from 2014-2018. Flores says there are no doctors willing to perform the procedure - which under Guam law is legal for pregnancies up to 13 weeks. It's also legal to terminate pregnancies up to 26 weeks gestation under certain circumstances.
"Given the circumstances, there isn't anyone who will stand up and say 'yeah, I do abortions,'" Flores said.

Those circumstances Flores is talking about?

"The pro-life faction of our community," she said.
A pro-choice governor and administration on a predominantly Catholic island with a very outspoken pro-life movement makes for a volatile mix. A prayer rally is already scheduled for Friday afternoon in front of Adelup. Michelle Armenta is a member of the Catholic Church's Pro-Life Committee and she says GovGuam has more important things to worry about.

"I know that we are lacking a lot of medical professionals and specialists and I think we should focus on that before we start looking to find someone who wants to kill our children rather than someone who is wanting to save our children," she said.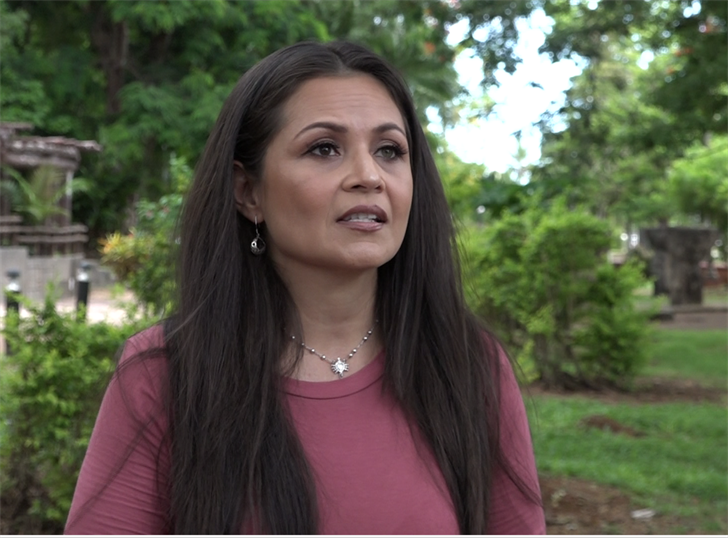 Flores said 2018 abortion stats show of the 102 abortions performed on Guam - 71% of them were performed because sexual partners didn't use any form of contraception.


"The larger conversation we need to have is a conversation about responsible sexual activity," she said. "Women should be able to avail themselves of birth control so that abortion is really only needed if the birth control fails, or if there's a fetal anomaly or cases of rape or incest it shouldn't be because women don't know about birth control."

Armenta has a simpler solution to the conversation.
"If you're not ready to have a child, maybe you shouldn't be having sex," she said.

Pro-lifers argue that it isn't the government's place to seek out a doctor to perform abortions on Guam.


"Kind of shocked that they would go to this extent of actually searching and seeking one out and trying to bring one to the island," Armenta said.

"And I don't want to bring an abortion doctor - I would like to bring a doctor who will give women the option because it still in this country is a woman's right to choose," Flores said.