News
KUAM News tours new Central Police Precinct
Construction was still ongoing at the Guam Police Department's new central precinct about a week out from its ribbon cutting. 
KUAM News got a peek at the Sinjana station with a tour from Albert Santos who has been designing buildings for GHURA for almost three decades.
Santos said he's poured all his knowledge into designing the fortress-like-facility, which has strategic entrances and exits, cipher coded doors, bulletproof glass, and a sally port.
"So this is something new that we did and I'm sure the media is not going to be happy," he laughed. "Only to protect the privacy so when they bring in the arrestees they come through this sally port and it has roll-up doors. Sorry, you guys can't be out there taking pictures."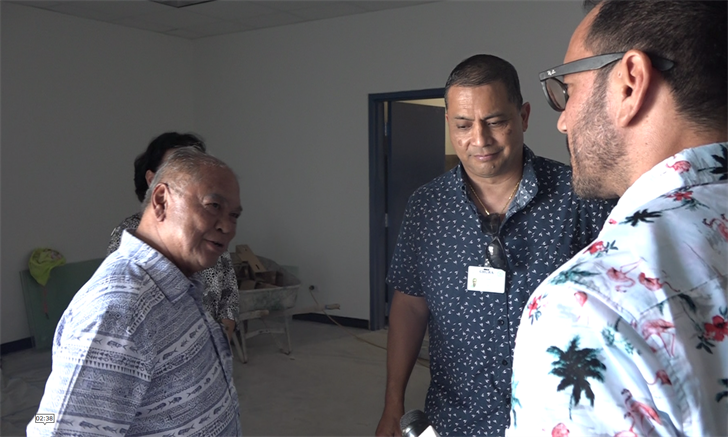 As soon as the arrestee is brought through the doors processing begins in the first room on the right, then it's straight to the holding cell if their being detained. Coded doors ensure that only authorized officers have access to these areas.
Another new feature is the holding cells for juveniles, which is located directly across the bulletproof glassed reception desk. Santos reiterates that it is a must that the adults are kept separate from the juveniles.
Next, he shows us the office for the Mountain Bike Unit and the fitness center so all officers can stay on POST, meaning the Police Officer Standards and Training fitness requirements. And there was still more to see.

"This is where the officers will do their reports and they'll have the data and the communication line," he said.
There's also a dining area where officers will be able to bring eat and even prepare food.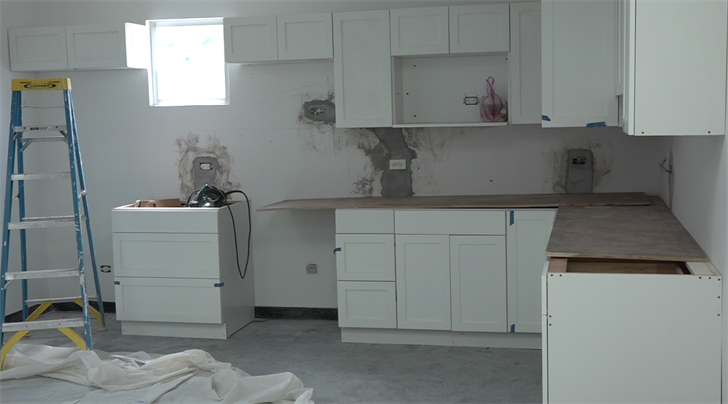 The commander's office is nice and spacious and Santos showed us a few more administrative offices and a briefing room before the tour ended. He explains that a lot of research and coordination with GPD officials, improving upon prior deficiencies to ensure that the new precinct's design maximizes the safety and security of the officers.
"So everybody in the police force that had been involved in the precinct is saying this is the best so far," he said.

Santos stresses it was teamwork that brought it all together. He commends the contractor who despite not being able to hire H2-B workers, which put the cost of construction well above their estimates, hired a 100% local crew and should be finished in time for the ribbon cutting next Thursday.
GHURA Executive Director, Ray Topasna says the next project is the new fire station.

"We just recently reviewed the application submitted by the Guam Fire Department and we're putting it through the public review process," he said. "HUD ultimately has to approve it but the plan is, and one of the governor's priorities is to build the fire station and it's going to be adjacent to this police precinct."