News
$500 reward offered for info on Gumamon damage
In Tumon in front of the Sandcastle, locals and tourists enjoy taking photos with the adorable green monster, Gumamon.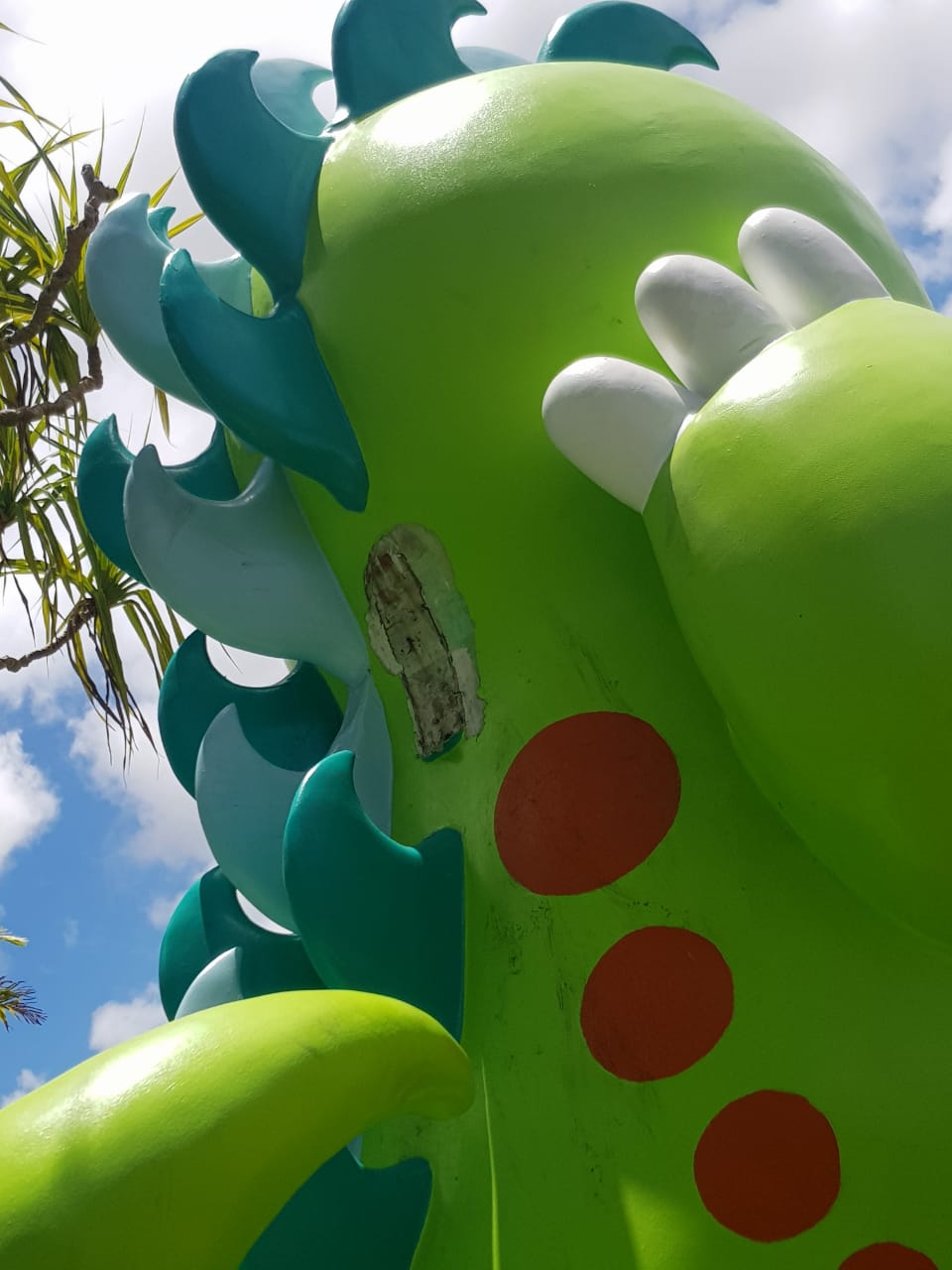 The statue was recently damaged and a $500 reward is being offered for information on the person(s) responsible. Part of the damage includes a missing fin on the Guamster's back.
While there is a chain surrounding the statue, it apparently isn't enough to deter some from climbing it. One photo shows several people crossing the barrier and surrounding the Gumamon on all sides.