News
Take the family to the Guam Museum's 'A Day at the Reef'
It's an event that the whole family will enjoy and most importantly learn about our coral reefs and what we can do to protect them.
Get ready for "A Day at the Reef" at the Guam Museum.

Last year was the International Year of the Reef as well as the Guam Year of the Reef packed with festivities that educated the public on the importance of the island's coral reefs.
There was even an exhibit put together in collaboration with the Guam Museum.
This Saturday from 10 a.m. to noon, the Guam Museum's Ha'anen Famila, or Family Day is dedicated to "A Day at the Reef."
"So we're inviting all the public to come out and experience the exhibit and see how beautiful Guam's reefs are, what they can do to protect Guam's reefs but also engage with all the technical experts and community experts on what they can do," Vangie Lujan, museum volunteer said.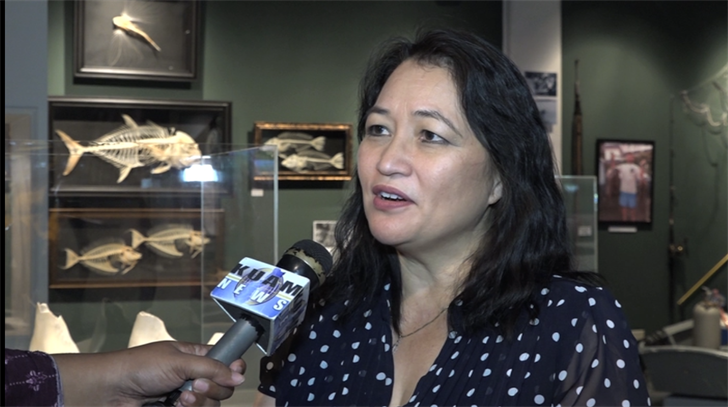 She also is one of the coordinators for that important reef exhibit, entitled "B(reef)ly Ours."

There will be educational booths, games, opportunities to see the GW Marine Mania puppet show, and several stakeholders on site that you can speak to at "A Day at the Reef."

"For all the people that come, if you come in and sign up, you can also get a ticket so and see it (exhibit) before the museum exhibit closes," Lujan said. "In addition to some of the things that we will be giving away, you'll be able to get a ticket to come back to the museum to take your time and see the exhibit before it closes on Feb. 15th."

You can get a lot of information on how to protect the coral reefs and what the threats are by visiting guamcoralreef.com. It's where you can also find out more about volunteering for restoration projects.

"There's also Bureau of Stats and Plans, they are the point of contact for coral reefs you can contact them, department of agriculture division of forestry and division of aquatic and wildlife, as well as Guam EPA," Lujan said. "Anyone there can help you get information for a research project, or just want to learn more, anyone of them can help you obtain more information as well as the NOAA coral reef program."

Ha'anen Familia's "A Day at the Reef" takes place at the Guam Museum Multi-purpose room. Admission is free.