News
DOC oversight reveals slap on the wrist for multiple erroneous releases, missing files
Missing files, the same high ranking officer implicated in two erroneous releases, a shortage of manpower, computer systems that are up and down, checklists that aren't being followed--what didn't make the greatest hits from last night's oversight hearing over the Department of Corrections? There was one familiar tune however-the former Deputy Director Joey Terlaje.
This year alone there have been four erroneous release at the Department of Corrections, two are still under investigation while the others were discussed during the oversight hearing. Different officers were involved in the mistaken releases, but it was the same platoon commander who was in charge, and for both erroneous releases the only thing issued was a letter of reprimand.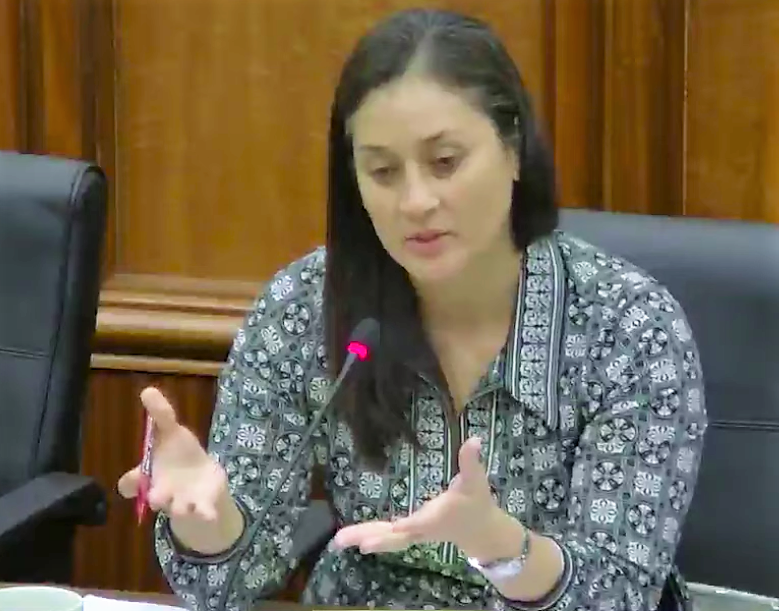 Vice Speaker Telena Nelson: What was the reason of the second letter of reprimand? Why did you feel that a letter of reprimand was sufficient after the second time?
DOC Operations Commander Maj. Antone Aguon: That was discussed amongst management and the decision was to give them a reprimand Nelson: Who's he management? Who's ultimate decision was it to give a letter of reprimand you said it was discussed among management was it like a command staff meeting?   
Aguon: Yeah it was if I'm not mistaken it was at the time it was the deputy director. 
Nelson: The deputy director recommended that she get a letter of reprimand the second time it was done.
 Aguon described the way erroneous releases were handled in the past: a cover memo is sent to the warden who then requests an internal affairs investigation be conducted. When that's done a document is provided to the director to take whatever action is necessary. According to DOC Director Samantha Brennan for the two erroneous releases which were only days apart in April, she didn't recall receiving a cover letter from the warden but says she did speak with the deputy director.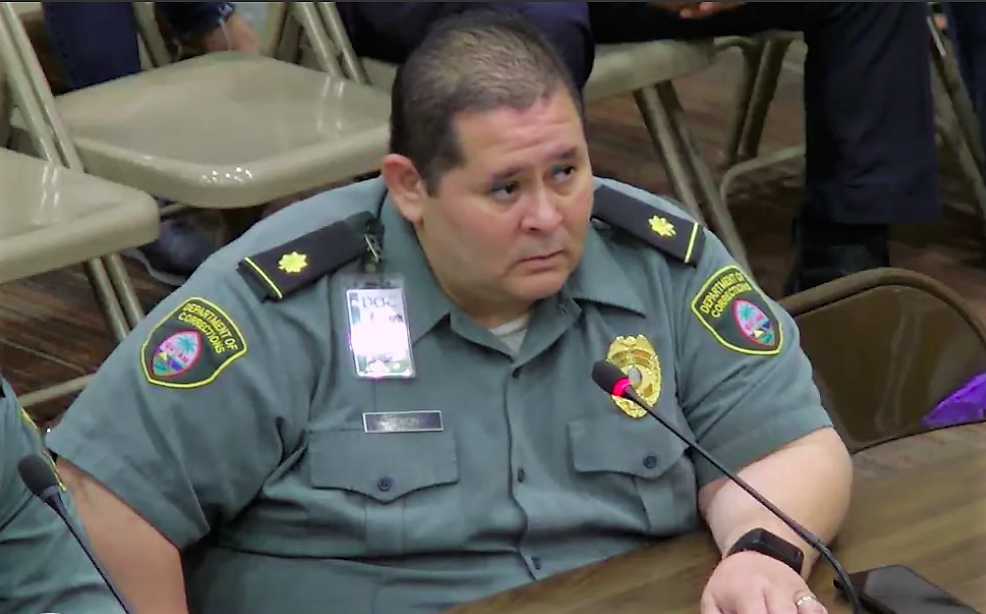 "And in my discussion with the former, he wanted to move forward on some disciplinary action other than a letter of reprimand and I advised him to move it forward to prepare a memo so that I could move forward with our staff attorney and work towards a proposed adverse action," she said. 
 According to Brennan however she didn't receive the memo until it was too late to take any adverse action, but a memo was only found after a FOIA request was sent by KUAM requesting information on erroneous releases.
Nelson: So the warden didn't send you anything, the deputy director didn't send you anything, so how did you acquire the memo?
Brennan: So in July of this year we had a FOIA request from one of the news media and they were requesting for these individuals and what happened. And so in response to the FOIA, I asked for the documents to be retrieved so that I could prepare a timely response. And uh my staff looked for the documents and eventually it was found in an office and then was given to me so that I could prepare my timely response to the FOIA request. They located the documents in an envelope in an office in his office and then that's when it was brought to my attention. 
Nelson: What did you do when the time had lapsed and the deputy director didn't give you the documentation? What did you do to the deputy director as the director? What is your authority?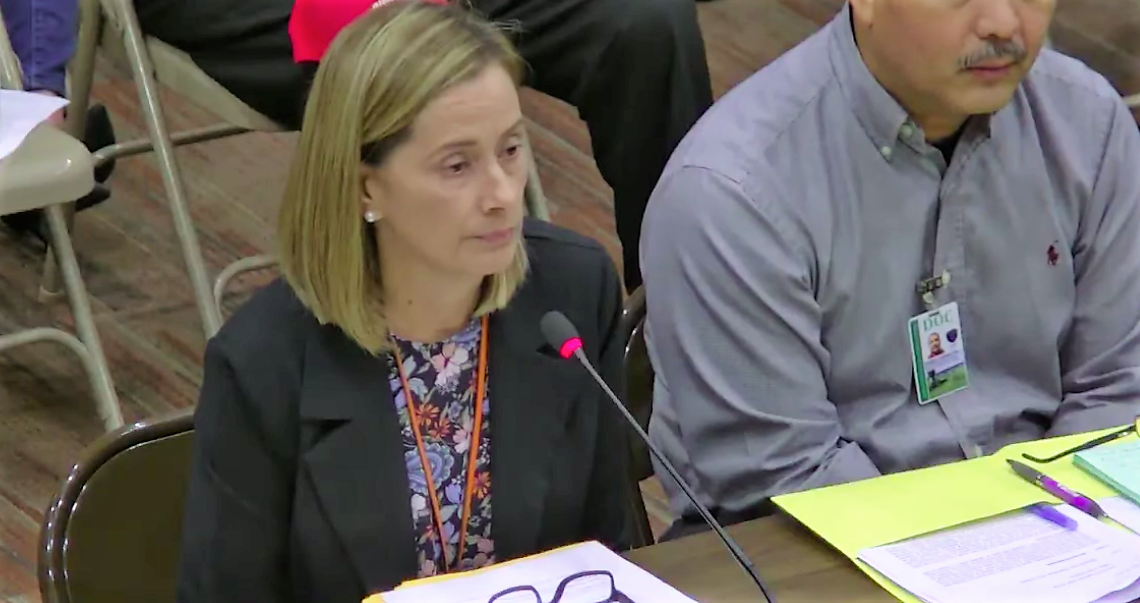 Brennan: Once I received it I believe I had words with him that it was delayed. Actually, ma'am, I don't recall if I had a conversation with him at the time.
It also wasn't clear how many times this same platoon commander could have wrongfully released other inmates or detainees since the two April incidents.
Nelson: I'm surprised that that's not part of the investigation process. 
Brennan: We have to do some research but I'll into it.
Nelson: I'm surprised that we wouldn't want to find out how many people or how many inmates or detainees she has released after the two erroneous releases.
Terlaje meanwhile is no longer with the Department of Corrections he resigned one day after Yona Mayor Jesse Blas was indicted in federal court on charges related to bribery and extortion. The mayor is accused of issuing a U.S. Postal Service cluster box in the village to a confidential informant posing as a drug trafficker. During the arraignment, Terlaje was the only name-dropped by an FBI agent in connection to an incident that occurred at a barbecue. Terlaje is the son of the chair on Public Safety Sen. Jose Pedo Terlaje.
 "The reason why this is such a big deal for me is because there was there's a case ongoing involving the mayor and it was mentioned in the trial comments that the mayor wanted $15,000 to release inmates from DOC like he had connections to DOC officers," Nelson said. "So this is the big elephant in the room like we need to find out exactly what is going on in the chain and find out how to fix these things and hold those accountable."
It was also revealed during the oversight hearing, DOC can't find the documents from erroneous releases prior to 2019.