News
Piti mayor serious about citations when residents won't comply
Thursday, October 10th 2019, 2:51 PM ChST
Piti Mayor Jesse Alig says he's not about issuing citations to village residents, but if they're not following the law, the mayor says he means business. 
Alig made headlines for being the only village mayor to issue a citation to a resident in recent memory. He cited Piti resident Howard Stone because he wasn't tying up his dog - but the mayor says he'd tried working with Stone for years.


"Since I came in January 2017," he told KUAM News. "Because I've always seen it as a resident of Piti. I've always seen the issue so when I came in calls we're coming in from the neighbors about the dog issue and it was really about the kids walking to the bus stop - because there's a bus stop adjacent to the property."

Alig handed Stone a citation and the case was making it through the court system. The mayor says stone had asked the court if he could enter into a payment plan for the $1,200 fine - but the case was dismissed when Mayor Alig did not appear for the hearing. Plot twist - the mayor says he was told by court reps he didn't have to attend the hearing.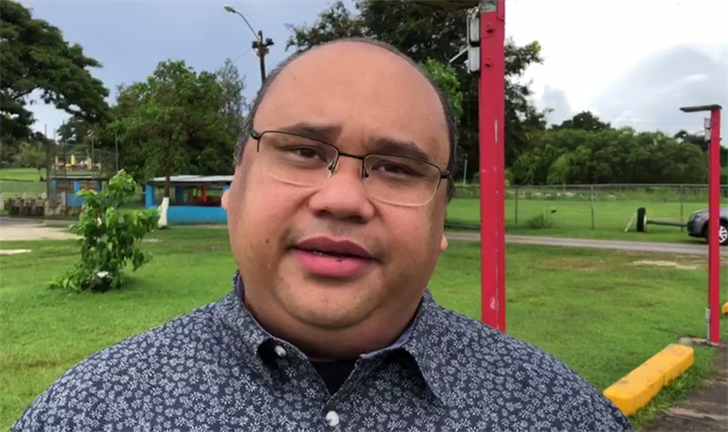 "If I did have to appear I really would've been there and so I was a little upset - a lot upset - about it and so that same afternoon," he said. I went back up to the residence and there were two dogs that were loose and vicious. A few days before that I had a parent come in again complaining that another dog was there and chasing her child so I issued another set of citations that same day."

Mayor Alig cited Stone again- this time citing Stone for six violations including dog running at large, public nuisance, immediate menace and pet owner's negligence - the fine this time around? $1,400.


"Im not about fining residents. It's really not about that," he said. "It's proper care of animals, pets and the safety of residents."

Stone's property was littered with abandoned vehicles and a neighbor told us he comes to the property "once in a while."
Since there's no shortage of illegal dumping and dogs running around untied on island, we asked Mayor Alig why more of his colleagues on the Mayors Council of Guam don't issue citations.

"I can't answer for the other mayors," he said. "I know other mayors are working towards getting residents to comply. I know that most of us are working towards that, but I can't answer as to why they haven't issued a citation. I've had two instances where citations were possible for littering but because the residents ended up complying and the understood where I was coming from as well, there was no need for a citation."