News
Port GM wants plans for new headquarters nixed
Plans for a brand new $17 million Port Administration building will likely be scrapped.

A bill by Sen. Clynt Ridgell would cancel construction of the new headquarters, and reprogram that money for a $10 million annex to the existing building instead. Port General Manager Rory Respicio said the money would be better spent on other port revenue-generating facilities.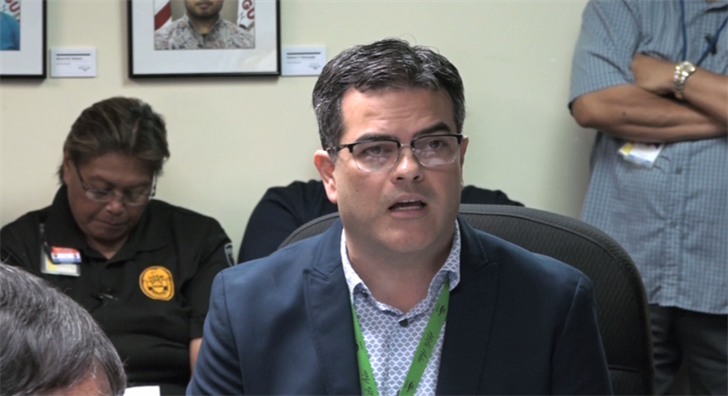 "We were facing serious opposition from people saying certain things, one is it's too late to amend the revenue bond proceeds, that train has left the station," he said. "We approached the Gov. Leon Guerrero early on and she basically said, 'Rory that narrative makes sense.' So you're telling me don't give me a new administration building but instead focus on those areas that will continue to generate the revenue the port needs."


The port floated its first-ever bond of $71 million back in July 2018. The proceeds were to be spent on various wharf and infrastructure improvements, along with the construction of a new port administration building. Respicio made clear when he took over this year that he didn't favor a new building and wanted to spend the money on waterfront improvements instead.