News
IT&E donates to local organizations
Tuesday, August 13th 2019, 12:42 PM ChST
Two local nonprofit organizations got a helping hand from IT&E.
The telecom made a $5,000 donation to the Guam Family Justice Center Alliance to support the upcoming Brian McKnight concert. The group provides services for victims of domestic violence, sexual assault and other forms of violence
Jay Shedd, IT&E senior director of sales said the telecom is proud to partner with the family organization. 
"We hope that by working hand-in-hand, we can bring awareness to this serious issue and promote positive change," he said.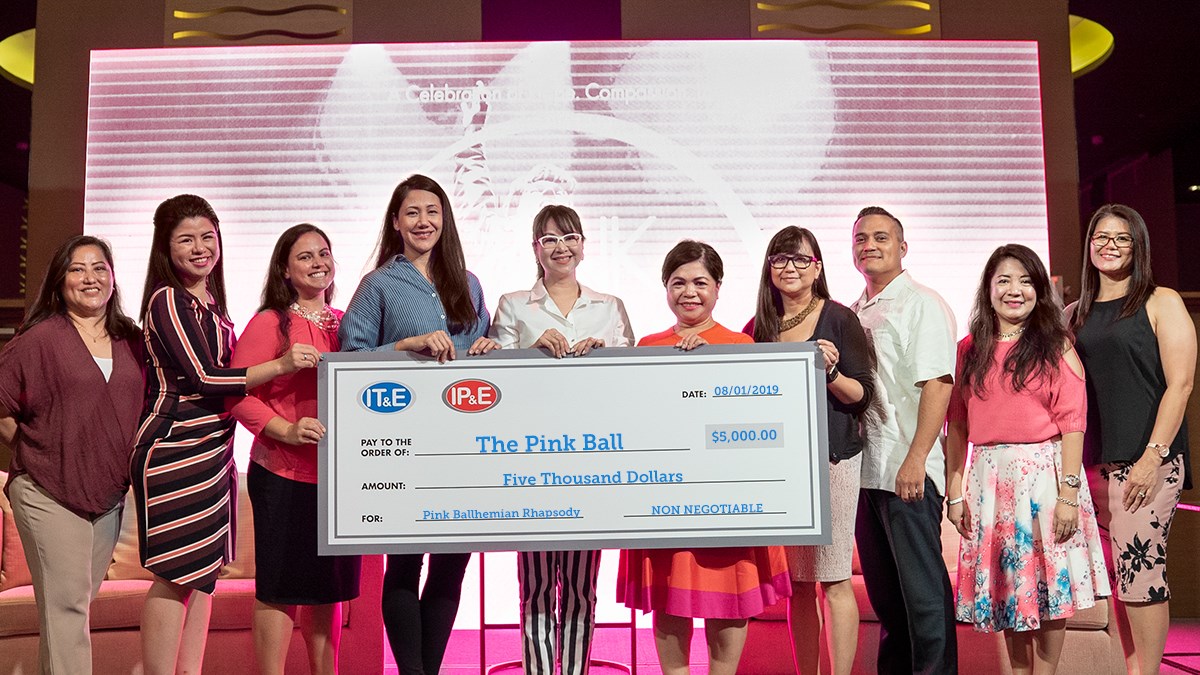 Also, IT&E, earlier this month and its sister company, IP&E holdings, LLC, presented The Pink Ball committee with a donation of $5,000 in support of The Pink Ballhemian Rhapsody held on Aug. 3. at the Dusit Thani Guam Resort. Proceeds from this annual charity event will benefit Guam Cancer Care and Harvest House.