News
Remains of Japanese soldiers transferred to consulate
Monday, June 17th 2019, 4:54 PM ChST
Seventy-five years after the Liberation of Guam, the remains of Japanese soldiers killed in World War II are finally making their way home.
The remains of 16 soldiers killed in World War II have officially been handed over to the Japanese government and will be making their way back to the country.
Acting Japan Consulate Osama Ogata tells KUAM News the repatriation of the remains has been a long time coming.

"The soul of Japanese soldiers will finally be able to go home and rest in peace," he told KUAM News.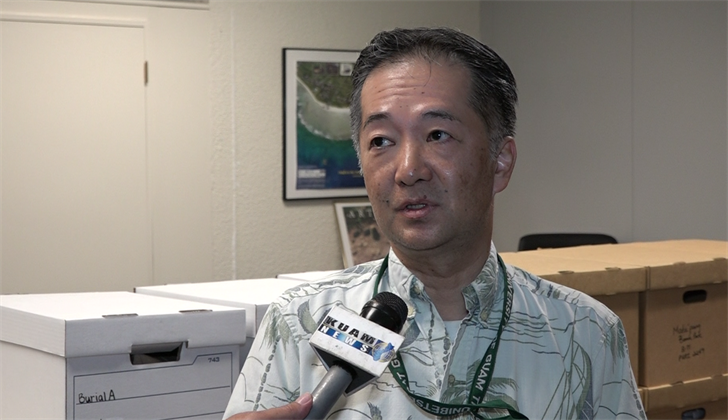 The war dead unearthed during infrastructure projects in Agat and Matapang. Archeologist David DeFant performed the excavation of the remains.
Another soldier's remains were discovered in the Nimitz Hill area. The Japanese government paid for the studying of the remains - which included DNA testing.
The remains found in Agat in 2016 were unearthed in what appeared to be a bomb crater as crews worked on a sewer line project in the village.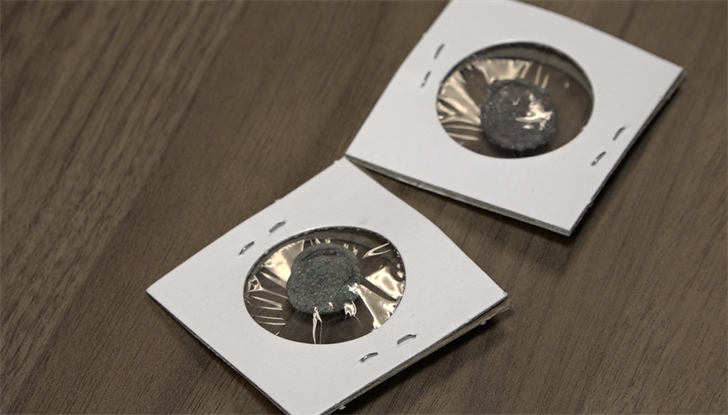 The Matapang remains were found during the 2003 Tumon Bay drainage improvement project. Through extensive archeological work, DeFant was able to share with us how one of the soldiers died.
"This bullet here you can see its flat and this was recovered from this soldier right here and we believe this was the cause of death it was found with the bone with a shattered femur a leg bone, so we believe that was the likely cause of death," he said.

Guam was occupied by Japanese forces during world war two. DeFant also showed us buttons, buckles and other artifacts discovered with the remains. Ogata expressed his gratitude for the transfer of remains."Related families will be happy to see them return home as well and thank you again for Guam people and the Government of Guam," he said.
The transfer took place at the Historic Preservation Office in Agana Heights. Also on hand was Department of CHamoru Affairs head Ann Marie Arceo.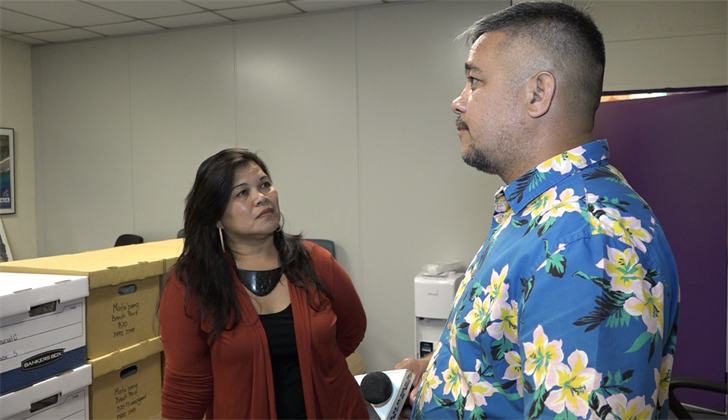 Arceo used the transfer of remains to highlight the way the military currently treats ancient CHamoru artifacts discovered during buildup construction. Arceo said CHamorus must demand the military treat ancestral artifacts and remains with dignity and respect and urged leaders to push for a more noble process for dealing with the discovery and removal of cultural and historical properties from military sites.


"Must stand up for taking care of ours, our history also and what belongs to us," she said. "It's time that we step up and begin to do something and get more involved."